Rebel Wilson, 43, Talks Health and Her Fav 'Comfortable' Walking Shoes
4 min read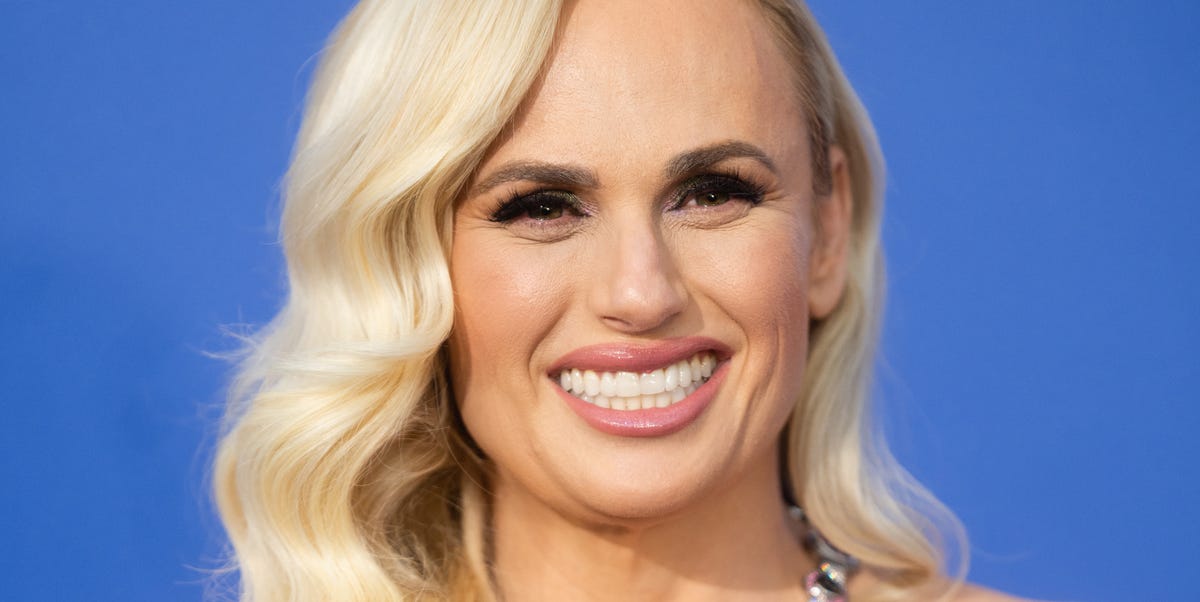 Rebel Wilson shared the details of her health and fitness routine with Prevention.
The actress opened up about her love for walking and her go-to walking shoes: Athletic Propulsion Labs Women's TechLoom Bliss sneakers.
The Pitch Perfect star detailed the injury that led her to "overhaul" her physical and mental health.
---
From her 75-lb. weight loss to having a baby via surrogate, Rebel Wilson has been open about her health journey. Now, the Pitch Perfect star is sitting down with Prevention to talk about the serious injury that led to her prioritizing her health, her go-to workouts, and the fitness products she swears by for crushing her goals.
Before we get into the catalyst for her wellness journey, we should point out that Wilson has been big on walking for a while—in fact, the Pitch Perfect star has previously credited the simple (and free!) exercise during her self-declared "year of health" in 2020.
Today, it's still a major part of her daily fitness routine, she tells Prevention. "I like to do some kind of physical activity in the morning, whether it's personal training—which I know not everybody can do—or my favorite thing is going for a walk outside," she shares.
The actress says she aims to get in 60 minutes of walking every day. "I normally like doing it in the morning and just getting your body moving," she says. "And I've been to a lot of fancy health retreats and stuff, and part of the biggest lesson I've learned is that literally just walking—it doesn't even have to be fast-paced, it can be very mild and I'm not like the fastest walker—it's just got so many health benefits."
As it turns out, Wilson has multiple pairs of shoes she wears on her daily walks ("I have like 50 pairs of sneakers and they like, explode out of the closet," she says), but there's one go-to pair that she relies on for ultimate comfort: the Athletic Propulsion Labs Women's TechLoom Bliss sneakers, which are the brand's lightest shoe with a slip-on design, in the black and white color way. "I just got APLs because they're so comfortable," she says. "They seem like they're like really popular. They're just like really comfortable sneakers." (Reviewers agree, too, raving that they're "super lightweight" and "feel like walking on a cloud.")
In addition to APL, Wilson says she also loves cross-training sneakers from Nike as they "feel really soft on your feet" and don't tend to cause blisters. "I have really the world's most sensitive, soft skin. I can get blisters really easily," she says.
Prior to discovering her love of walking and "overhauling" her fitness routine, however, Wilson suffered a concussion on the set of her movie Isn't It Romantic when she slipped and fell on a grassy hill and briefly lost consciousness. But instead of resting up after her hospital evaluation, she chose to return to work—and went on to complete a 16-hour shoot day.
"I felt guilty or something, like I was letting people down," she recalls, explaining that she thought the concussion was something she could just "walk off." Consequently, she started experiencing symptoms like headaches, nausea, fatigue, and tension in her neck and shoulders that "lasted for like three days, quite intensely."
It's a decision she regrets to this day—and it's why now, five years later, she's teamed up with Abbott and the Brain Injury Association of America on a new campaign called Concussion Awareness Now, which aims to highlight the seriousness of concussions and the importance of seeking medical care after a head injury.
"Why I love this concussion campaign is because really the main message of it is, if something happens to your head, if you hit your head, get it checked out," she says. "Because it's about valuing yourself and valuing your body and your brain is such an important part of your body."
As for how she's valuing her body—and her brain—now, five years after her accident? Besides taking walks and exercising every day, Wilson says that she prioritizes her mental health by performing meditations with the "Calm" app, taking OLLY Goodbye Stress gummies on particularly overwhelming days, and relaxing in a bath using Dr. Teal's Pure Epsom Salt Soak (specifically the "Relax and Relief" solution with eucalyptus and spearmint essential oils).
"I find having a bath at night and submerging in water is kind of really helpful, and then you put like Epsom salts and stuff, it relaxes your muscles as well. So it's a really nice natural way to relax," she says.

Associate Commerce Editor at Prevention
Hannah Jeon is an Associate Commerce Editor at Prevention, where she covers expert-driven commerce content for all things health, beauty, and wellness. Previously the Editorial Assistant at Good Housekeeping, she earned her bachelor's degree in creative writing and psychology from Johns Hopkins University. When she's not on the hunt for all the best products online, you can often find her trying out new food spots in New York City or clicking away behind a camera.