Four grants worth $50,000 apiece to be awarded
5 min read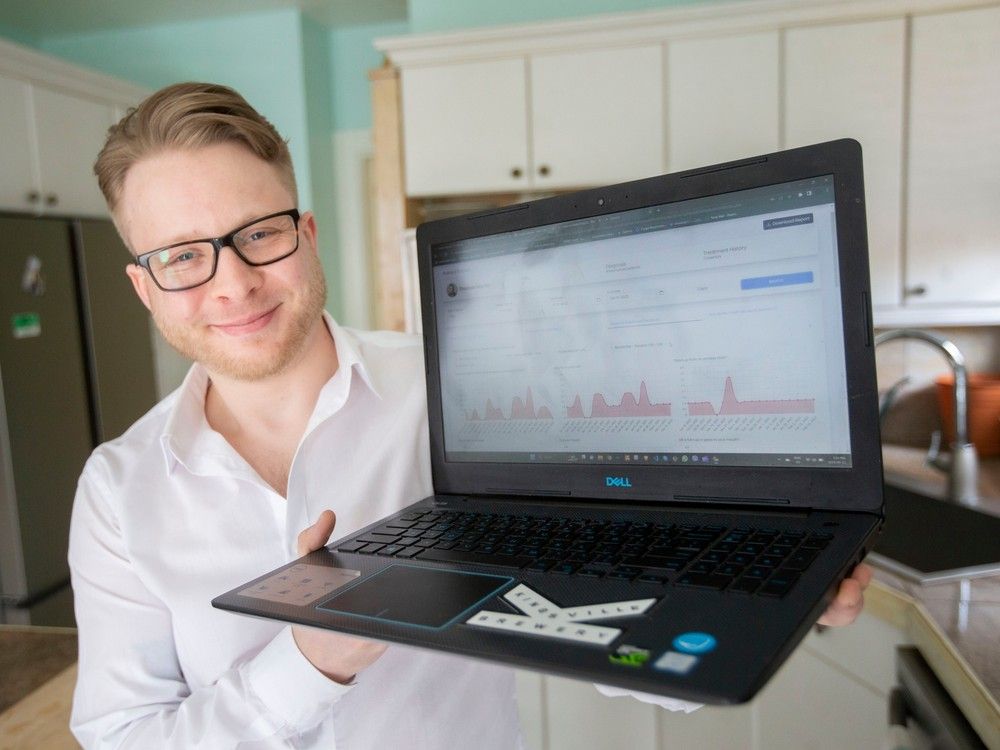 Article content
Windsor-based healthcare tech firm Cadence Health Analysis is one of seven national finalists vying for four $50,000 grants in this year's 2023 Arthritis Ideator Awards to be announced April 20 in Toronto.
Article content
The Arthritis Society Canada awards are aimed at encouraging innovation and the use of technology in the treatment and management of arthritis.
"We're a small, scrappy startup company that's having a lot of fun, so this is very exciting," said Windsor native Stefan Gertz, who co-founded the firm with Dr. Chantelle Carneiro.
"Even if we don't win, this has been so valuable for us.
"We've learned how to better communicate what we're trying to do. Certainly, the $50,000 would speed up our timelines."
Cadence Health Analytics was chosen for developing an app that will increase patients' ability to complete forms, communicate and track their disease with their doctor in real time.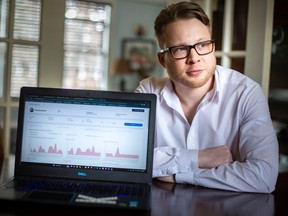 For physicians, the app allows them to see how the disease is progressing or receding by collecting volumes of data, how patients are responding to treatments and provides analytics package that identifies trends and other significant data in between appointments.
Article content
A panel of judges will select three of the four winners while the final category, The Peoples' Choice Award, will be selected by online voting.
To see short videos of the finalists' projects and to vote visit the website: arthritis.ca/peopleschoice.
"The goal is to minimize the journey from diagnosis to finding the treatment that achieves remission," said Gertz, who earned a mechanical engineering degree from the University of Waterloo.
"We want patients to feel like they have more control over their disease and health."
In working with his colleagues, who also include his brother Blake Gertz (head of data analytics) and William Davis (business development and marketing), Stefan Gertz doesn't have to imagine what problem he's trying to solve.
Article content
The 33-year-old Massey Secondary School graduate has a rare form of arthritis known as ankylosing spondylitis. He's been in remission for the past 11 years.
Gertz also watched the disease fuse his grandfather's spine stiff with excess bone growth greatly reducing the quality of his life. This form of arthritis is commonly passed on through genetics.
"It's personal for me and my family," said Gertz, who said through treatment he's been able to lead a normal lifestyle. "I use that experience as motivation."
Gertz said he first noticed something was wrong at age 12. Within a couple of years, an active, athletic kid who loved hockey and baseball didn't have the balance to skate anymore.
"It took five years to get a proper diagnosis and 10 years of the disease progressing to find the right treatment," Gertz said. "I can't get those years back."
Article content
That thought had always gnawed at Gertz as he launched a career in the automotive industry following his graduation from Waterloo in 2015.
Working for FCA Canada in quality assurance and data analysis, Gertz realized the skills and sophistication required in the auto industry were transferrable to his desire to improve healthcare through technological innovation.
"It was a eureka moment," said Gertz, who now concentrates on running Cadence.
"Windsor is definitely becoming a little tech hub with what's going on in the auto industry. We can expand it into other sectors.
"Close to 100 per cent of what I did on the app came from what I learned in the auto industry. I partnered with Dr. Caneiro to bring in the perspective and requirements from the medical sector."
Article content
After tinkering with their ideas since 2019, Cadence was incorporated and headquartered in Windsor last year.
After the Ideator competition, Gertz said the next step is getting the app in the hands of physicians and clinics that would use it. He expects that to be within two months.
He also sees opportunities to expand the app for use in physiotherapy, mental health and pain management.
"We have a viable prototype now for use," Gertz said. "We'll use the feedback we get to refine the final product.
"We hope to have that ready in 2024, but that timeline would be moved up if we win or get more investment."