Director dealings: Pets at Home CFO covers tax bill, Greencoat UK Wind discloses big buy
2 min read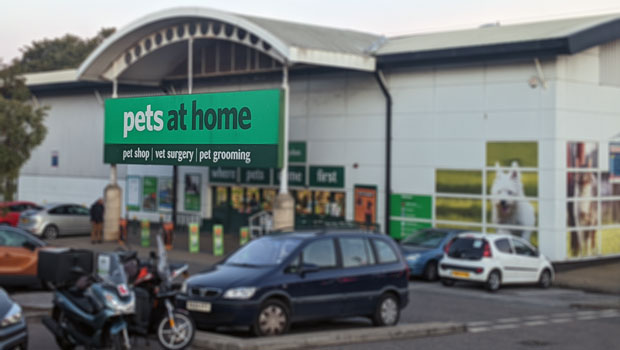 Pets at Home had three entries on the list of director sells on Thursday, after its chief financial officer exercised stock plan options, and then covered his tax bill.
The pet goods retailer said Mike Iddon exercised his 2018, 2019 and 2020 restricted stock options, acquiring a total of 197,607 shares, selling 95,067 shares and retaining a total of 102,540 shares across the three stock plans.
It said Iddon first sold 54,014 shares for 361.6p each, for a total of £195,314.62, and then sold 23,221 shares at 350p apiece, valuing that transaction at £81,273.50.
In the third and final transaction, Iddon offloaded 17,832 shares at 361.6p each, for a total of £64,480.51p.
On the buying side of the ledger was Greencoat UK Wind, which disclosed a sale worth £0.4m linked to a member of its management team.
The company said Gemma Fumagalli bought 267,682 shares in a single transaction on the London Stock Exchange on 31 May.
Fumagalli paid 149.431p for each share, valuing the purchase at £399,999.89.
Greencoat UK Wind said Gemma Fumagalli is a person closely associated with Laurence Fumagalli – one of the company's investment managers.
At 1550 BST, shares in Pets at Home Group were down 2.56% at 384.6p, while those in Greencoat UK Wind were down 0.09% at 148.87p.
Reporting by Josh White for Sharecast.com.
DIRECTOR SELLS
Company: London Stock Exchange Group
Name: York Holdings II
Volume: 4,272
Price: 8,508.36p
Value: £363,477.14
Company: Pets at Home Group
Name: Mike Iddon
Volume: 54,014
Price: 361.6p
Value: £195,314.62
Company: Pets at Home Group
Name: Mike Iddon
Volume: 23,221
Price: 350p
Value: £81,273.50
Company: Pets at Home Group
Name: Mike Iddon
Volume: 17,832
Price: 361.6p
Value: £64,480.51
Company: Asos
Name: Jose Antonio Ramos Calamonte
Volume: 4,787
Price: 351.83p
Value: £16,842.22
DIRECTOR BUYS
Company: Greencoat UK Wind
Name: Gemma Fumagalli
Volume: 267,682
Price: 149.43p
Value: £399,999.89
Company: Ninety One
Name: Forty Two Point Two
Volume: 150,000
Price: 160.82p
Value: £241,230
Company: VinaCapital Vietnam Opportunity Fund
Name: Asia Investment and Finance
Volume: 50,026
Price: 434.56p
Value: £217,391.78
Company: Ninety One
Name: Forty Two Point Two
Volume: 40,575
Price: 160.6p
Value: £65,163.25
Company: Diversified Energy Company
Name: Rusty Hutson, Jr
Volume: 73,049
Price: 85.59p
Value: £62,522.64
Company: Supermarket Income REIT
Name: Benedict Green
Volume: 26,839
Price: 79.68p
Value: £21,385.32
Company: Ninety One
Name: Forty Two Point Two
Volume: 10,345
Price: 162.51p
Value: £16,812.09
Company: Supermarket Income REIT
Name: Vincent Prior
Volume: 20,000
Price: 79.58p
Value: £15,916.00
Company: Supermarket Income REIT
Name: Joseph Green
Volume: 11,731
Price: 79.68p
Value: £9,346.67
Company: Supermarket Income REIT
Name: Luke Green
Volume: 11,668
Price: 79.68p
Value: £9,297.06
Company: Supermarket Income REIT
Name: Anna Green
Volume: 11,623
Price: 79.78p
Value: £9,272.25
Company: Diversified Energy Company
Name: Martin Thomas
Volume: 10,000
Price: 85.49p
Value: £8,549.00
Company: Ninety One
Name: Forty Two Point Two
Volume: 3,429
Price: 162.65p
Value: £5,577.27
Company: Marks & Spencer Group
Name: S Berendji
Volume: 84
Price: 178.98p
Value: £150.35
Company: Marks & Spencer Group
Name: K Bickerstaffe
Volume: 84
Price: 178.98p
Value: £150.35